Sep 30
Posted on 30th September 2015 by Jean-Luc
It is a common misconception that blended whiskies are inferior to single malts and I was reminded of this recently when I overheard a conversation in the pub. "Single malts are far better than the blended whiskies" boomed a voice at the bar "go for the Macallan 10".
It goes to show that a little information can be a dangerous thing, I have nothing against Macallan's entry level malts, but the pair had overlooked some really nice blends behind the bar including Ballantine's 17 Year Old and a very tempting Black Bull by Duncan Taylor.
Sep 08
Posted on 8th September 2015 by Pierre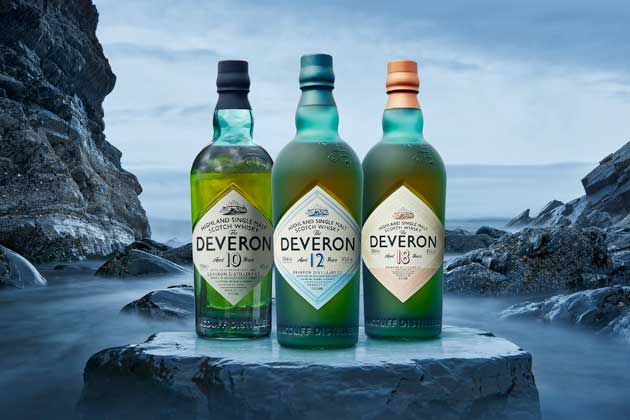 Built in 1962, the Macduff distillery is something of a whippersnapper in scotch whisky terms. Given the Scotch industry's tendency to trade on its heritage that could be considered a hindrance. Not benefiting from the excitement and goodwill afforded to new distilleries but lacking the history of the older names, a distillery like Macduff has to rely on the quality of its output to impress people. It has released whisky under the name Macduff and Glen Deveron. Now, with its latest releases, the whisky will be known as The Deveron.